Quilt Restoration Workshop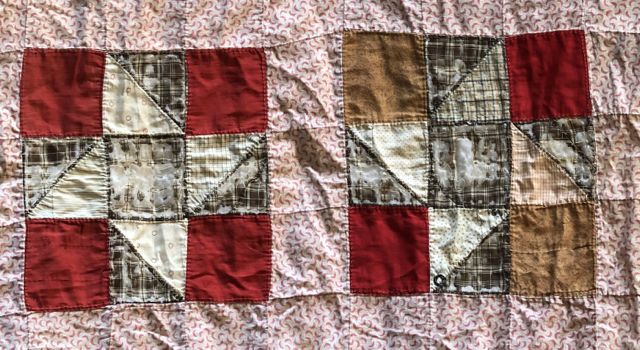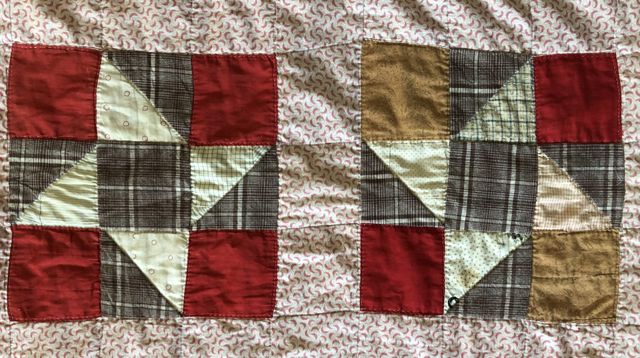 with
AnnWasserman and Martha Spark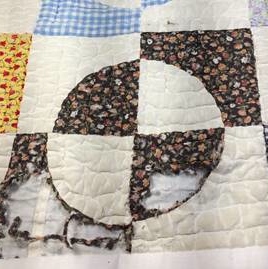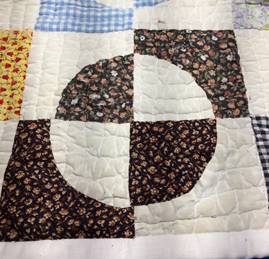 Thursday July 23 – Saturday July 25, 2020
9 AM to 5 PM

Workshop Description:
Come join us for three days filled with learning, laughter and quilts to be restored!
We have put together a packed workshop including:

-- Slide lectures and demonstrations.
(1) philosophies, techniques, and supplies used in restoration, conservation, and preservation
(2) fabric history and quilt dating
(3) museum standards methods of storage, display, and safe cleaning
-- Hands-on sessions will cover supplies and stitches used, and participants will practice sewing on vintage and antique quilt fragments and blocks that we supply.
-- Participants are invited to bring one or more quilts for triage, a show-and-share discussion of how and when to use the various techniques.
-- We will give tips on how to run a quilt restoration business.
-- This workshop is geared for quilt lovers, owners, and makers who want to learn more about restoring and caring for their quilts - of all eras and styles - properly.
-- Some hand sewing experience will be helpful, especially appliqué, but not required.

Meet the instructors:

| | |
| --- | --- |
| | -- Ann Wasserman has nearly 40 years experience with quilt restoration and conservation. She is the author of the book Preserving Our Quilt Legacy: Giving antique quilts the special care they deserve. Full resumé. |
| | |
| | -- Martha Spark has over 30 years experience working with historic textiles in the museum environment. She was Collections Manager at the Rocky Mountain Quilt Museum. She has been a professional quilt restorer for almost 20 years. Full resumé. |
Location:
--
Ye Old Schoolhouse Quilt Shop
, 318 Green Bay Rd, Cedarburg, WI, specializing in reproduction fabrics. (Please note that the classroom is accessed by stairs only.)
-- Cedarburg is an historic town with lots of artsy and antique shops, and home to the Wisconsin Quilt Museum and the Cedarburg Art Museum.
-- Driving distances: Cedarburg to Milwaukee Mitchell Airport -- 45 min-hr/one way, Cedarburg to Chicago O'Hare Airport – 1.5-2 hrs/one way. We will be sending a participant contact list for those wishing to carpool.

Lodging:
-- Comfort Inn & Suites, 1415 Port Washington Rd, Grafton, WI, (262) 387-1180.
-- Group rate is $135 per night, 2 Queen Beds, non-smoking, includes breakfast. Ask for "Quilt Restoration Workshop" to get the group rate. Hotel is 10 minutes away from quilt shop by car.
-- Please make your resevation by May 21, 2020 for our group rate.



Meals:
Breakfasts are included at the hotel. Lunches are included in the workshop fee. Dinners will be on your own at a selection of local restaurants.

PDF with photos and details of workshop and lodging venues. Download.


Workshop Cost:
-- $300
-- Includes three (3) lunches on class days, LOTS of handouts, and restoration specialty fabric samples and other restoration-related goodies.
-- Participants will need to purchase our textbook for the workshop or bring their copy. Title: Preserving Our Quilt Legacy: Giving antique quilts the special care they deserve by Ann Wasserman. You may order a copy on this webpage. Books will also be available at the workshop.
-- We will have other specialty supplies available for sale during the workshop.

Contact for further information:
-- Martha Spark - mitkusalu@frii.com
-- Ann Wasserman - annquilts@comcast.net


To register:
-- $100 deposit will hold your space now.
-- Deposit is refundable with written request before May 15, 2020.
-- $200 balance due June 1, 2020.
-- Payment options:
(1) Via Square. Double click on the invoice you wish to pay. Place that item in your cart and select "checkout". Complete the checkout with your payment and contact information. You will receive an email payment confirmation for your records.
(2) By check - Download registration form. Send completed form and your check made out to "Quilt Restoration Services" to: Martha Spark, PO Box 8642, Edmond, OK 73083.
-- Maximum 20 participants. Deposits will be registered in order of receipt by Martha Spark - either via Square or postmark on envelope. Once the maximum is reached, a waiting list will be started. You will be notified via email if you have been placed on the waiting list.
Additional information on daily schedule, supply list, optional group museum tours will be sent when registration is paid in full.

PDF of Restoration Workshop flyer, for your reference, or to share with your friends. Download.