Home Book Art Quilts Quilt Repair Lectures and Workshops Quilt History Costumes Resumé Contact
Press Kit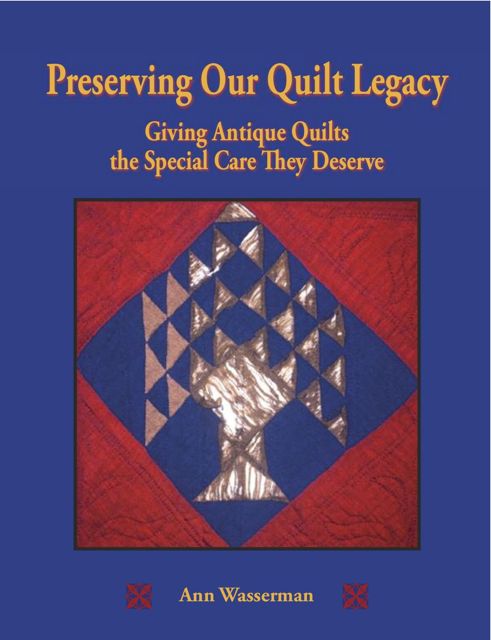 Preserving Our Quilt Legacy by Ann Wasserman

Ann Wasserman shares over 30 years experience with antique quilts
in this unique guide for both quilters and quilt collectors.
In this book, readers will learn how thoughtful care can preserve
these precious but fragile textiles for future generations.
I am pleased to announce that this book is now also available at:
The National Quilt Museum in Paducah, KY
The Daughers of the American Revolution Museum in Washington, DC

Press Release Author Bios Reviews Testimonials Blog Cover Photo Author Photo FAQ


Website: www.annquilts.com
Email: annquilts@comcast.net
Blog: http://annquiltsblog.blogspot.com/search/label/quilt%20repair





Home Book Art Quilts Quilt Repair Lectures and Workshops Quilt History Costumes Resumé Contact



Website created and maintained by Ann Wasserman.
Contents of this site may not be reproduced without permission.
All artwork, electronic images, and text are copyright ©2023 by Ann Wasserman.